George Foster - George played in three world series and four National League Championship Series. He has 2 World Series rings and is a 5 time All-Star. He led the Majors in homeruns in 1977 and 1978. In 1977 Foster hit 52 homeruns and batted in 149 runs. He was the 1976 MLB All-Star Game MVP. In 1977 he was the National League MVP. George won the Silver Slugger Award in 1981.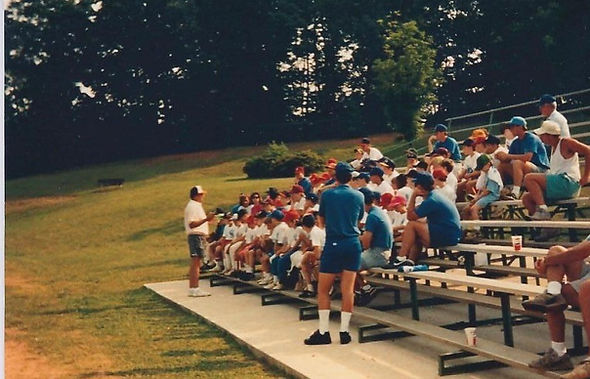 Herm Starrette - Herm played nine years as a pitcher in the Baltimore Orioles organization and spent parts of three seasons at the Major League level. Starrette became a Major League pitching coach for the 1974 Atlanta Braves. He would spend the next 28 years as a pitching coach, bullpen coach, minor league instructor, coordinator of instruction, and farm system director for the Atlanta Braves, Orioles, San Francisco Giants, Philadelphia Phillies, Milwaukee Brewers, Chicago Cubs, Montreal Expos and Boston Red Sox. He was the pitching coach for the 1980 World Champion Philadelphia Phillies.
Hickory Crawdads - The player on the left is 1st baseman # 8 Andrew Clark and the player in the middle is RF, # 6 Josh Richmond. Bill Richardson who is the Crawdads Manager is on the far right. Coach Richardson as well as many of the Crawdad's players have taken part in several of our camps and clinics. Coach Richardson is the former Sacramento high school coach. Bill went on to manage in the Arizona League in 2008-2009 seasons. From there he came to Hickory to manage the Hickory Crawdads. He as well as many Hickory Crawdad players have taken the time on several occasions to talk, teach and motivate Barkley Baseball Campers. The Hickory Crawdads are affiliated with the Texas Rangers organization.
Chris Pollard - Former head Baseball Coach, Appalachian State University
-Head coach at Duke University
-Prior to his arrival at ASU, Pollard was the head coach at Pfeiffer University from 2000-2004. Pollard was named the 2004 CVAC Coach of the Year by both the league's coaches and the American Baseball Coaches Association.
-Prior to his stint at Pfeiffer, Pollard served as an assistant coach at his alma mater, Davidson. As a player at Davidson from 1993-96. Pollard earned distinction as just the third pitcher in the program's history to win 20 games in his career.
-After graduation from Davidson, Pollard played professionally in both the Western League and the highly regarded Northern League before returning to Davidson to begin his coaching career.
-Pollard earned a B.A. in psychology from Davidson in 1996 with a concentration in child and adolescent development and a Master's in physical education/health education from Mississippi State in 2004.
Brick Smith - Brick was drafted in the 5th round by the Seattle Mariners in the 1981 amateur draft. He is a former Major League first baseman. He played college baseball at Wake Forest University. Not only is Brick a great instructor, but our campers had a great time trying to hit baseballs off of his air tee.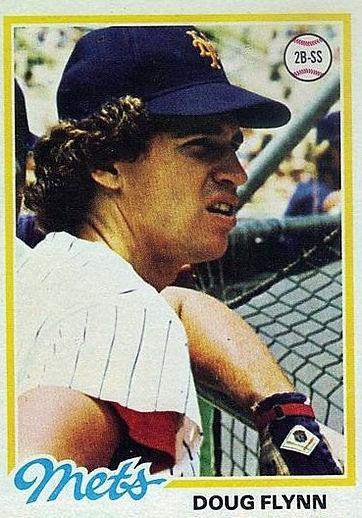 Doug Flynn - Major League infielder from 1975 through 1984 for five teams including the Cincinnati Reds World Champions of 1975-76, known as the "Big Red Machine." Won a Gold Glove for his defensive prowess at second base with the New York Mets in 1980. Also played for the Rangers, Expos and Tigers. Doug openly shared his faith with campers at Barkley Baseball School.
Cody Buckel was selected by the Texas Rangers in the second round of the 2010 First-Year Player Draft out of Royal Royal High School in Simi Valley, California. He was a Louisville Slugger All American, Ventura County Athlete of the Year and member of the Cal Hi Sports All-California Team, Los Angeles Times All-Star Team and Daily News All-Star-Team as a Senior in 2010. He was the starting pitcher for the gold medal-winning USA 18-Under National Team in 2009. He was originally committed to Pepperdine University.
Humberto Miranda – Infield Coach
Miranda, 24, is in his first season with Hickory after coaching as an infield instructor with the Arizona League Rangers (Rookie) during the spring of 2011. Before coaching within the Rangers organization, Miranda concluded a stellar playing career at Northwood University where he also served as student assistant.
Brian O'Neal Jordan (born March 29, 1967) is a former Major League Baseball outfielder and National Football League safety. In the NFL, he played for the Atlanta Falcons, while he played in the MLB for the St. Louis Cardinals, Atlanta Braves, Los Angeles Dodgers, and Texas Rangers.